Peninsula Blood Pressure
and Holter (ECG) Monitoring

Excellence in 24hr Ambulatory Blood Pressure
and Holter (ECG) Monitoring
Holter ECG Monitor Locations: Frankston, Dandenong, Wonthaggi, Hastings, Koo Wee Rup, Nyora, Mornington, Cranbourne, Inverloch, Foster, Warragul, North East Victoria

Due to COVID-19, Holter ECG monitors may be express posted
direct to the patient at home. Bulk billing continues.
Main Office: 15 Hastings Rd, Frankston 3199
Mornington Peninsula Blood Pressure and Holter (ECG) Monitoring
Peninsula Blood Pressure and Holter (ECG) Monitoring specialise in 24hr, 3 day and 7 day Holter ECG monitoring, plus 24hr ambulatory blood pressure (24hr ABPM) monitoring on the Mornington Peninsula, areas surrounding Frankston and Regional Victoria. Our team consists of cardiac physiologists specialised in cardiac electrophysiology, nurses and consultant cardiologists.
All Holter ECG monitors are bulk billed directly through Medicare. Our Holter (ECG) monitoring equipment is small and discrete to wear under clothing.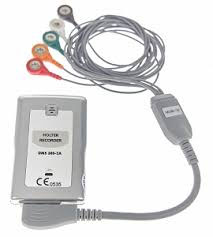 We also work closely and very successfully with many GP clinics and can assist your clinic to add this beneficial service to your practice, if you have a nurse on-site. Please call Julie Banks, Cardiac Physiologist to enquire.